Best-in-class software for secure assessments
Whether you're a government department, military or public sector organization, we have decades of experience supporting your needs.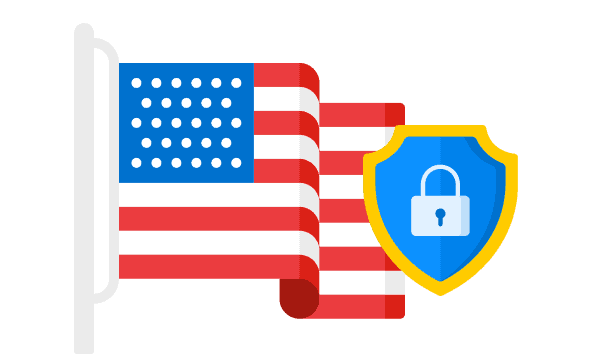 FedRAMP certified for US Governments
We know that organizations in the public sector including Governmental bodies and military organizations require extra protection. For that we created our Government-specific online platform that's FedRAMP authorized and designed to support your specialist requirements.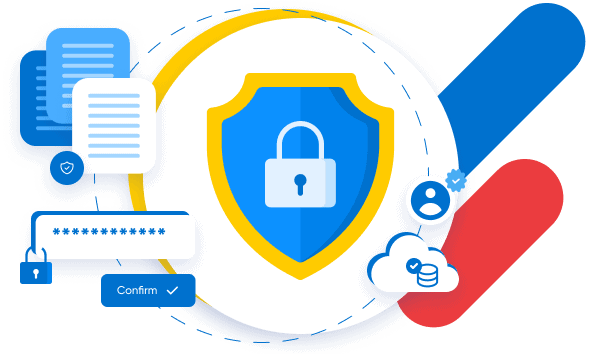 ISO 27001 certified & GDPR compliant
Data breaches are a constant threat which is why we are ISO 27001 certified and we keep up with GDPR requirements. It's why 600+ customers (including military and governmental customers) worldwide trust us with their business-critical data and why you can too.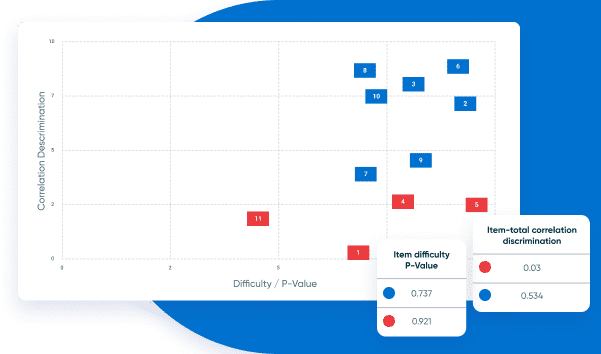 Analyze the effectiveness of your items
With our range of item analysis reports you can determine the difficulty level and effectiveness of your assessment questions.
Used by test analysts and calculated according to classical test theory, these reports are ideal for ensuring you're delivering tests at the difficulty level that's suitable.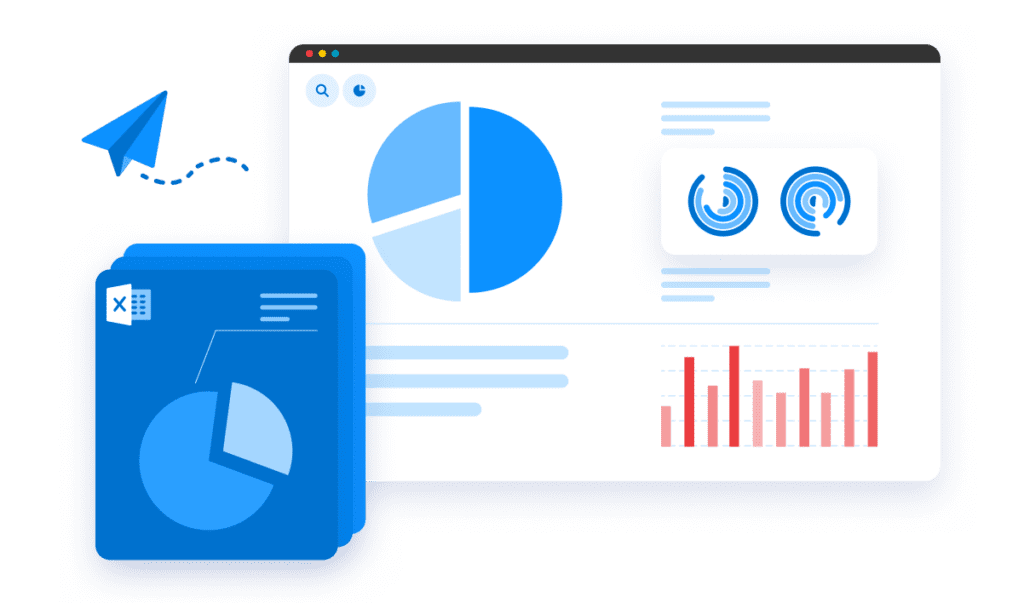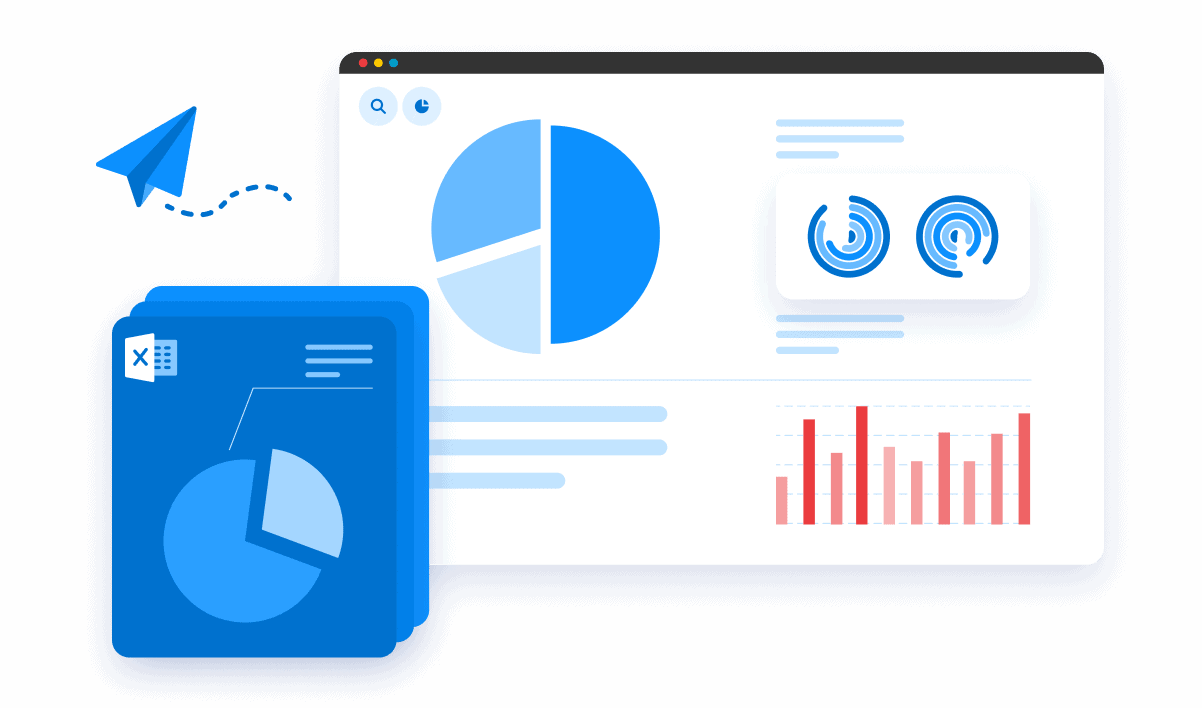 Ensuring your data is always secure
When it comes to handling your data we know how important it is to ensure its safety.
To make certain that your data is always secure and safely backed-up, we handle your information via multi-location data centers—for data protection and disaster recovery you can count on.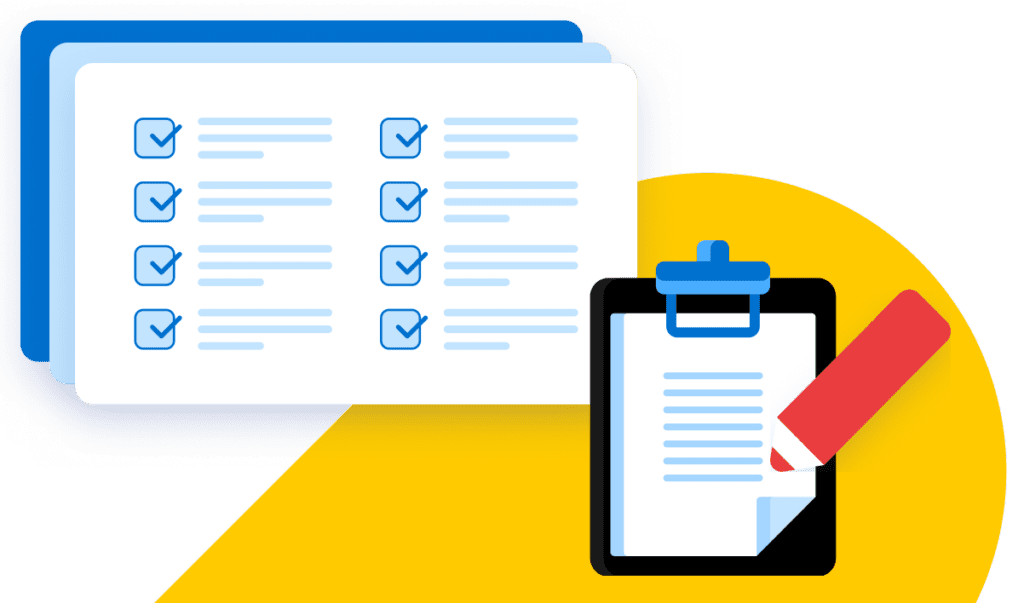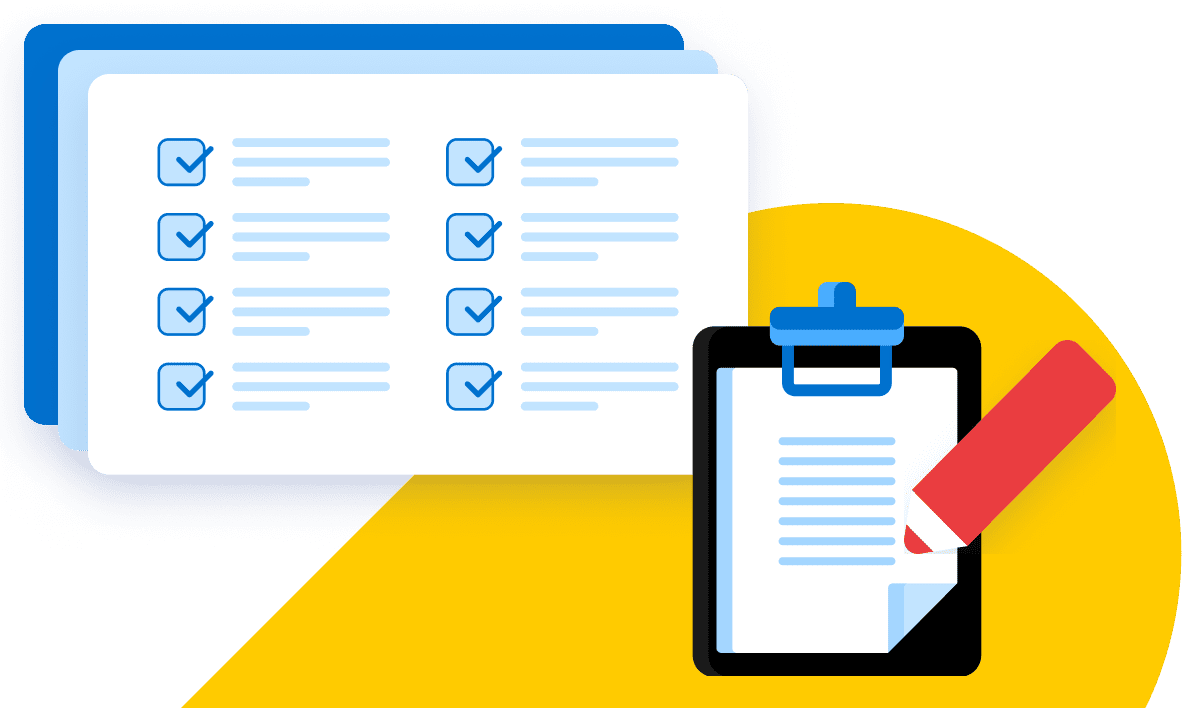 Printing & Scanning
Our platform supports a blended delivery, so you can support your test takers wherever they take their assessment.
Simply print and scan your assessments to be taken offline then upload bubble sheets to track all the results together.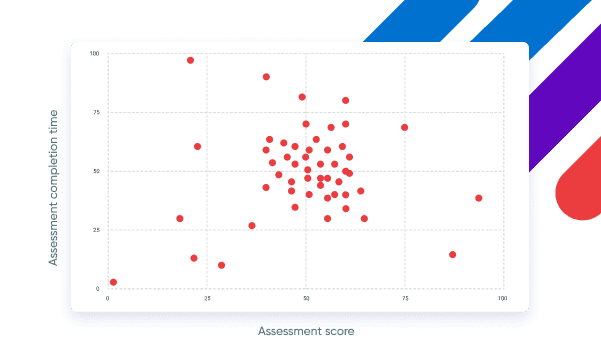 Rich data reporting and analysis
If you're looking to pick out poor-performing test questions, identify knowledge gaps, or demonstrate return on investment for your learning program, we have a report for you.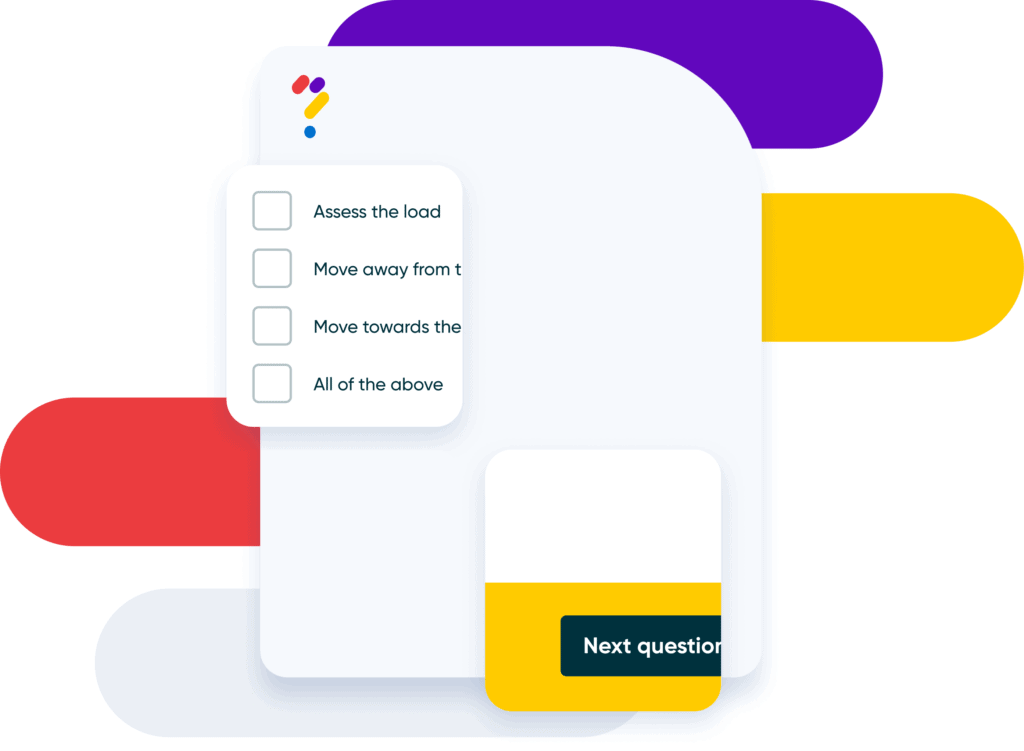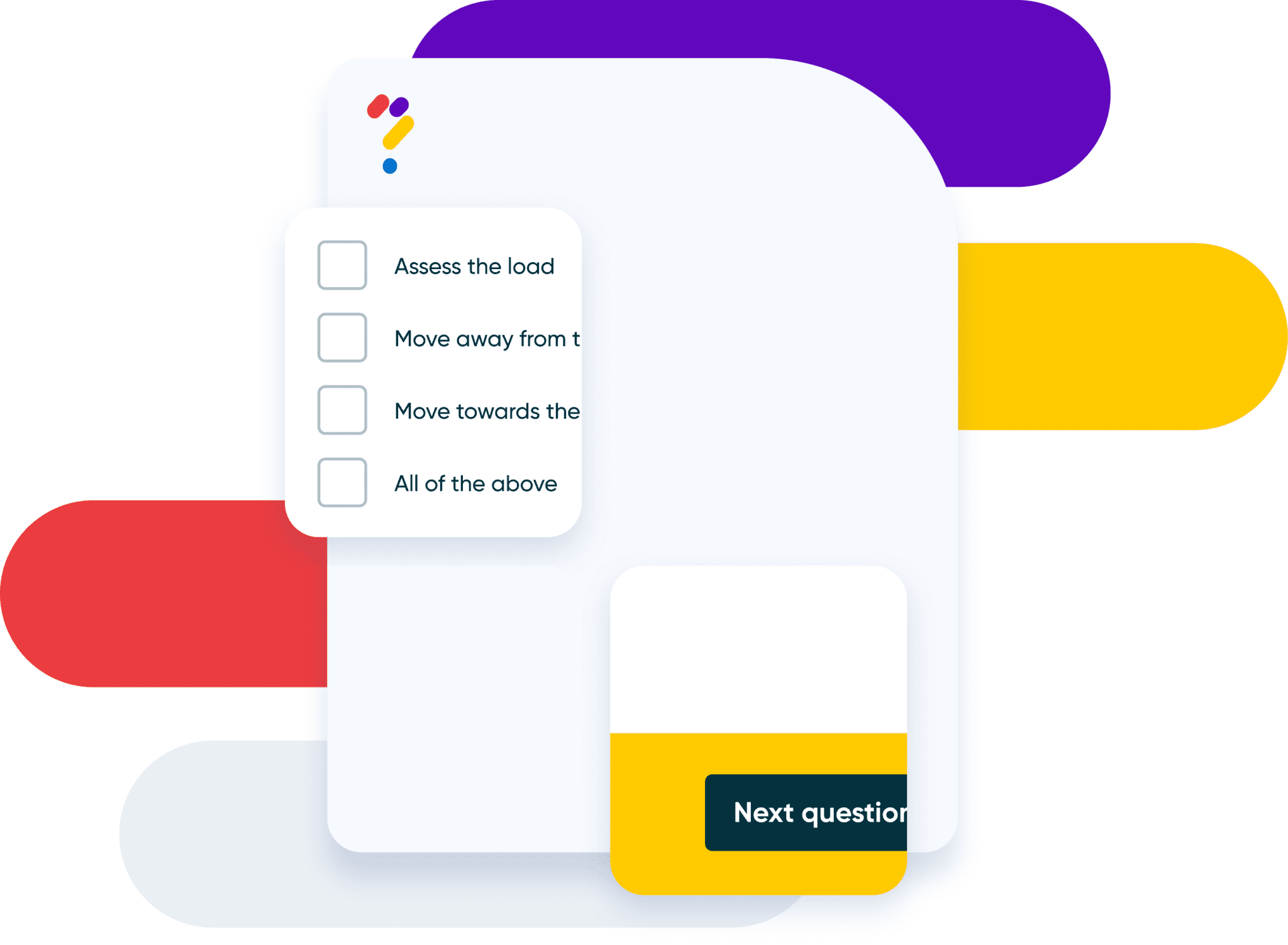 A range of assessments
From ensuring you have the right people for the job to making certain that all compliance measures are met, our range of online assessments test skills, knowledge and attitudes better than anything else.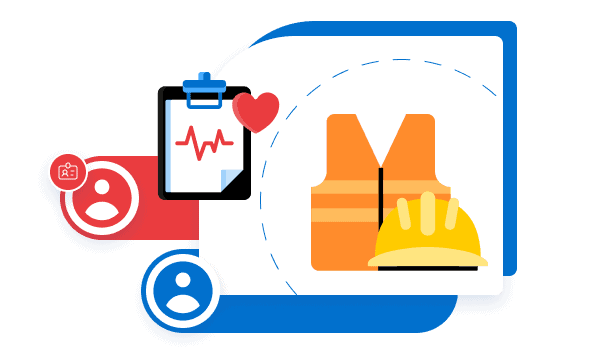 Keeping you compliant
Keeping your organization compliant and ensuring you meet regulators requirements is a key concern, but with comprehensive assessments it doesn't have to keep you up at night. Not only can you be sure the right skills and knowledge is being learnt, you can also prove it with our excellent range of reports.
Navy Cyber Defense Operations Command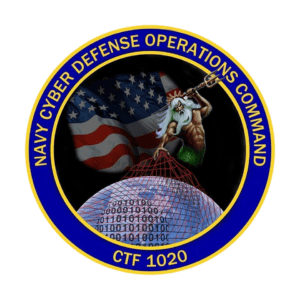 Assessments for military and civilian personnel at the start, middle and end of their tours of duty, to assess future training initiatives
Read case study
View all case studies
Webinar
Cyber-Enabled Workforce: What it Means & How to Ensure Your Company is Prepared
Co-hosted by CyberVista, Learn how assessments can help find vulnerabilities and enhance your organization's security posture.
Related resources
Take a look at more insights news and views from us
Get in touch
Talk to the team to start making assessments a seamless part of your learning experience.